(866) 714-2100
Affiliated with Big Lou
our satelite radio life insurance Guru
Term Life Insurance Quotes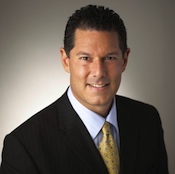 Term Life Insurance Specialties
Daniel Insurance Agency LLC
Alan Daniel has been a licensed insurance agent since 1984 and started his own business in 1985. In that time he has evolved his business into what is now Daniel Insurance Agency LLC, a highly resourceful network of independent agents who are licensed in all 50 states and do business with more than 100 highly rated life insurance carriers.
Understanding Term Life Insurance
There are many places online to buy term life insurance. Some websites focus on just a few companies they select. Others may have a large number of companies to quote and let you select whatever is the lowest rate. The problem in purchasing term life insurance is if you only have a few companies to select from your options are limited, and if the insurance agent does not have the knowledge of the term life product that is quoted as the lowest preferred plus rate you may find out later the cost is much higher and waste time as well.
Each life insurance company selling term life insurance has their own guidelines for rating individuals by their health and lifestyle. What may get you the best rate from one life insurance company may not with another. This is where we can help. We know the products and the top underwriters at each life insurance company. We work with them to present your overall situation and make sure you get the best possible offers from each company, but it doesn't stop there. We also can help you select the right life insurance company and product based on other factors as well such as convertibility. We help a number of clients by staggering their term life coverage so they have the coverage they need when it is most important and don't overspend if they don't need it all later.
In short we take the time to listen and understand your needs and goals with term life insurance instead of just taking your order. We do this because we genuinely care about our clients and making sure their needs and that of their loved ones are covered if the unforeseen should occur.
This brought tears to my eyes, see the story and video.
Type 2 Diabetes patient stories, see the video.
5 Reasons You Should Eat Oatmeal Every Day.